Contest Status:
Only one week left!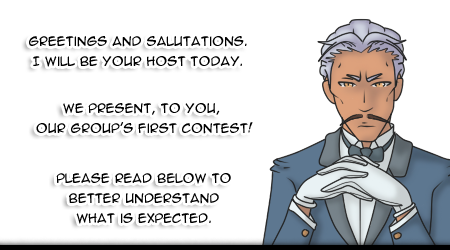 Yes, you have read right. We shall have our first ever contest.
Contest Theme:
Lieutenant of the 1st Squad, Chojiro Sasakibe!
Ojective: You can do whatever you would like so long as you draw ONLY Sasakibe-Fukutaicho. You may type a One-Shot FanFiction, single comic page, or draw him however you want! If you need help. What do you think he does on his days off? What chaos does he have to go through on a daily basis? What is his expression when he finds out that his Captain took the rest of his tea!

Rules
1. All deviations for this contest must be submitted in the
Contest
folder!
2. Deviations must follow deviantART submission rules!
3. Only have the Lieutenant of the theme present!
4. Respect the Contest's theme, and the deadline!
5. Have as much fun as you possibly can!

Deadline
- Contest Begins: Now
- Contest Finishes: September 30th 2011 @ 11PM EST
- Voting: *October 1st to October 5th 2011 Midnight EST
(*Depending on amount of participants, voting may take longer!)
Automatic Winner:

with

Prize(s)
1st Place: Winning deviation is in the Feature Folder & 3 Month Premium Membership (OR 800 Points)
2nd Place: 1 Month Premium Membership (OR 400 Points)
Any questions, please send a note to
Eli-Ri